Online casinos have indeed transformed people's comfort zones into exciting gaming environments where they can experience the best of casino games without the hassles of arduous commutes and noisy crowds. Those who enjoy casino games in the live setting, however, tend to miss the real action and thrill typical of a brick-and-mortar game house. Live dealer casinos are here to the rescue of these serious gamers. Live casino games pretty much mimic the real-time gaming experience, enabling players to directly interact with live dealers, place direct bets and watch the game unfold right in front of their eyes. Guess it's time to bid adieu to automated games and random number generations and try your hand at the live dealer casino of your choice.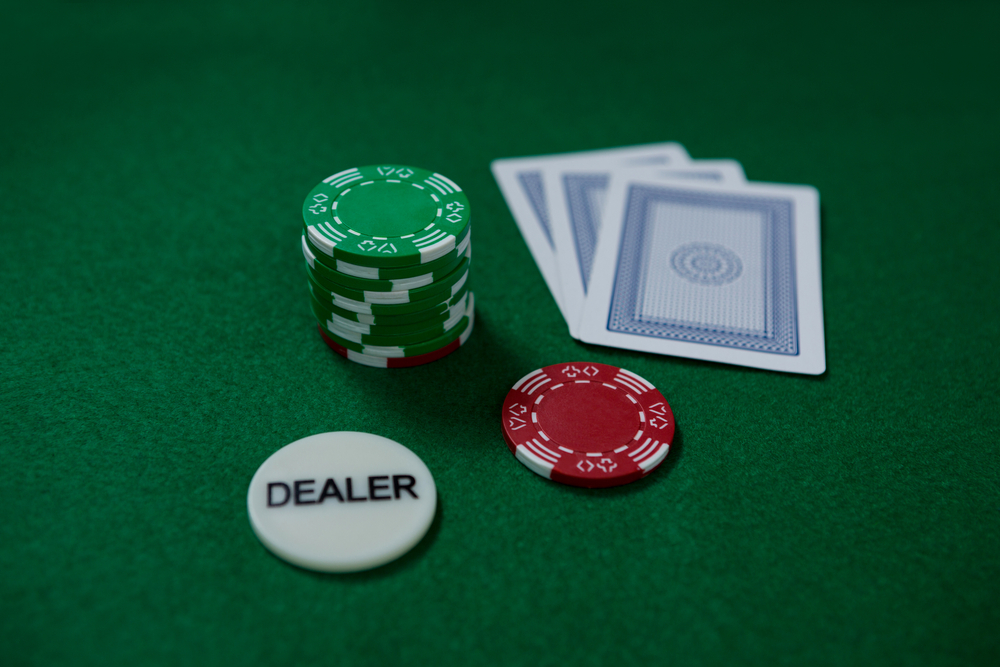 Most of these live dealer casinos feature a standard collection of popular live casino games, including live dealer blackjack, live dealer roulette, and live dealer baccarat – apart from, of course, poker and few other games. It is important to note that each casino may have a different variant of the same game as there is a host of hi-end game providers who team up with the casinos to offer a unique game experience to players.
Live Dealer Blackjack – What's on Offer?
Live dealer blackjack is one of the games preferred by casino regulars. The live casino game is usually limited to the classic version with betting limits far higher than the online casino variants. Minimum stakes, however, can get as low as 50 pence, and typically vary from one casino to another. Each live dealer casino strives to makes its version of live dealer blackjack a tad exciting by allowing for side bets and other extras. Opting for live dealer blackjack also means that the player doesn't get to indulge in other online forms of the game such as Pontoon, Switch etc. However, the opportunity to try a hand at special versions like blackjack party and playboy blackjack promise to be more rewarding.
Live Dealer Roulette – What to Expect?
Live dealer roulette aims to recreate the gaming experience characteristic of a traditional casino. Players can enjoy the thrill and excitement as the ball spins through the roulette to eventually rest on a specific number. Exceptional video streaming captures every moment of the spin from multiple angles – right from the start of the spin to the nail-biting finish. There are several variants of live dealer roulette such as Immersive Roulette from Evolution Gaming, and Sports Roulette that keep roulette enthusiasts glued to the table for hours together.
More number of tables, higher betting limits than other online casino games, side bets and very low minimum bets of 10 pence make live dealer roulette more appealing to even casual gamers.
Live Dealer Games – What Makes Them Special?
As noted earlier, live dealer games are distinctly different from their online variants as they strive to offer a real-time gaming experience. Betting limits are way higher, enabling serious gamers to enjoy higher rewards, and the astonishingly low minimum stakes throw the gates open to almost anyone who wishes to try their luck at these games. Interestingly, poker and dice games too have gone live at select online casinos, offering a better choice of games for both casual and seasoned players.
Live dealer games invariably involve real-time interaction between players and dealers. The quality of video streaming and clarity of voice and images add a unique appeal to this form of gaming.
The variants of different live casino games from some of the top game developers such as PlayTech, Evolution Gaming, NetEnt and Microgaming further add to the appeal of real-time gaming.
Live dealers definitely enhance the experience of live casino games, making them more fun. Keeping players in good cheer and interacting with them makes the setting more personalised and player-friendly. In fact, players may also be addressed by name at select venues.
Live gaming tends to instil a sense of trust and reliability in the operator as players get to watch the gaming action in real time, doing away with any doubts on fraudulent or unfair practices.
Several online casinos offer live gaming options, leaving players spoilt for choice. Featured games and betting limits, however, tend to vary. Make sure to check out the different offers before signing up. It is, however, worth noting that some live games are a tad slower than the automated ones, and players may have to wait a while for their turn when tables are full! But some games can accommodate unlimited number of players.